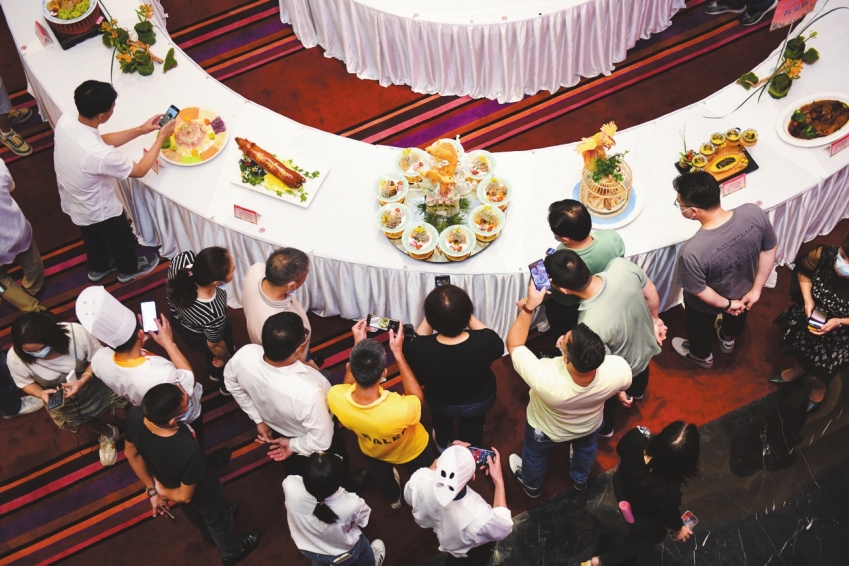 The 2022 Zhongshan Xiaolan Crisped Grass Carp Food Culture Festival and Famous Dishes, Pastries and Restaurants Selection was held on September 26.
The event included offline and offline activities and brought food works to the audience through live streaming activities.
New dishes were created by combining rare ingredients such as lobster, geoduck and sea cucumber with traditional Xiaolan ingredients including crisped grass carp, chrysanthemum and clam.
After about 5 hours of evaluation, experts selected the winning pastries, soups, dishes, top 10 gold-medal crisped grass carp dishes and most outstanding food enterprises and famous Cantonese restaurants in Xiaolan. Among them, the chrysanthemum braised pork bun, crispy fried lotus root cake among others were awarded as the most famous pastries of Xiaolan Town.