Zhongshan recently held the first Shiqi Pigeon Cooking Competition. More than 80 chefs from local restaurants cooked pigeon dishes with varying techniques.
The competition was held in Central Power Plaza.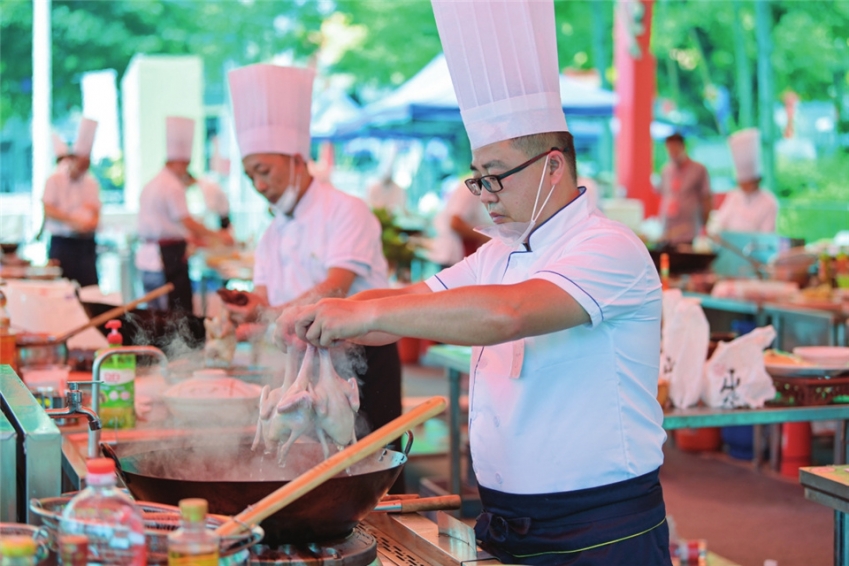 The chefs absorb themselves in their dishes.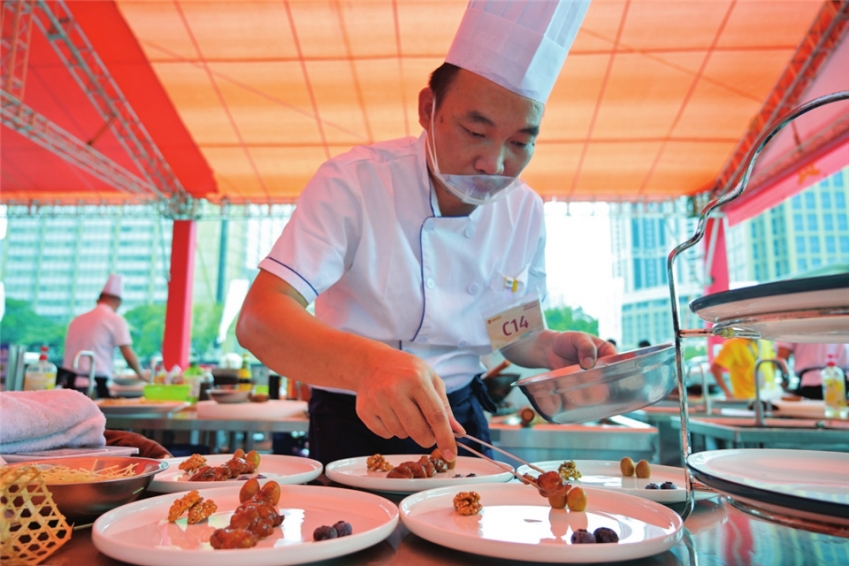 A chef plates his dish.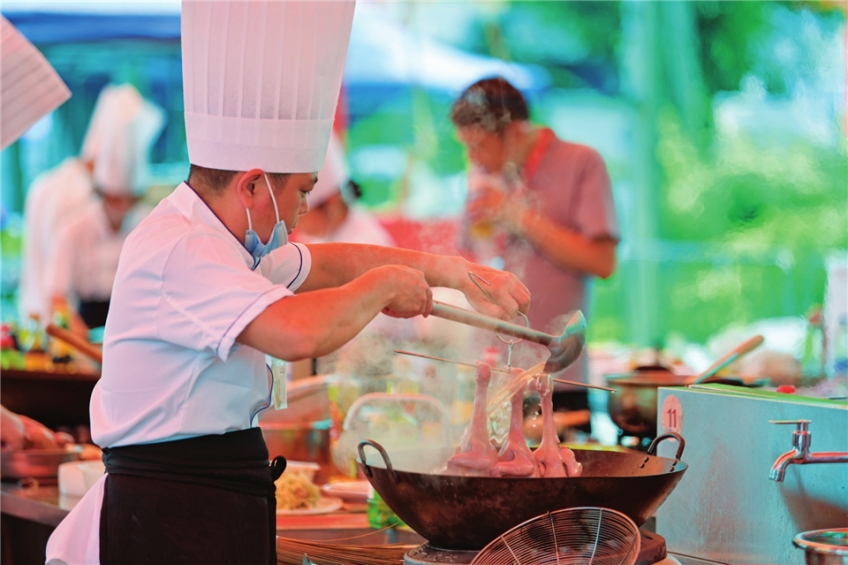 A chef soaks the pigeons in hot water to make the skins shrink quickly.
A chef dries the pigeon with a hair dryer.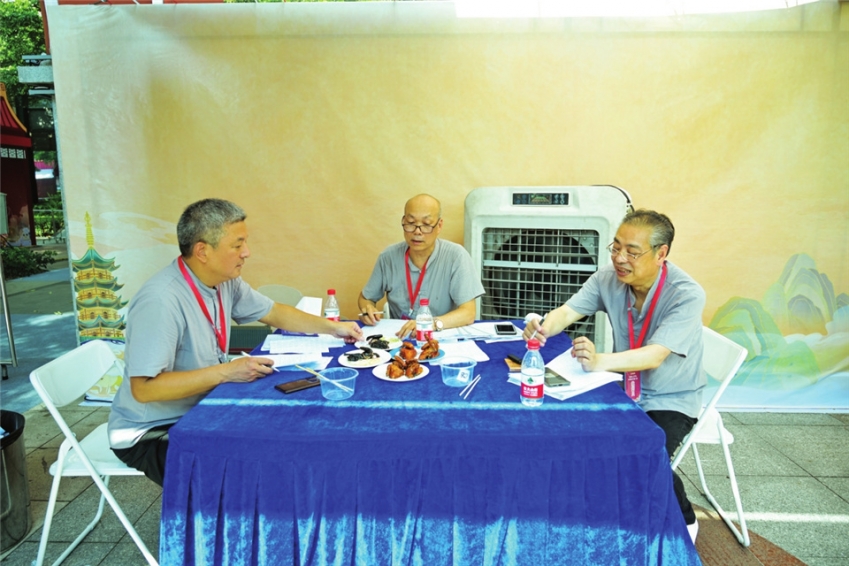 The judges try the dishes.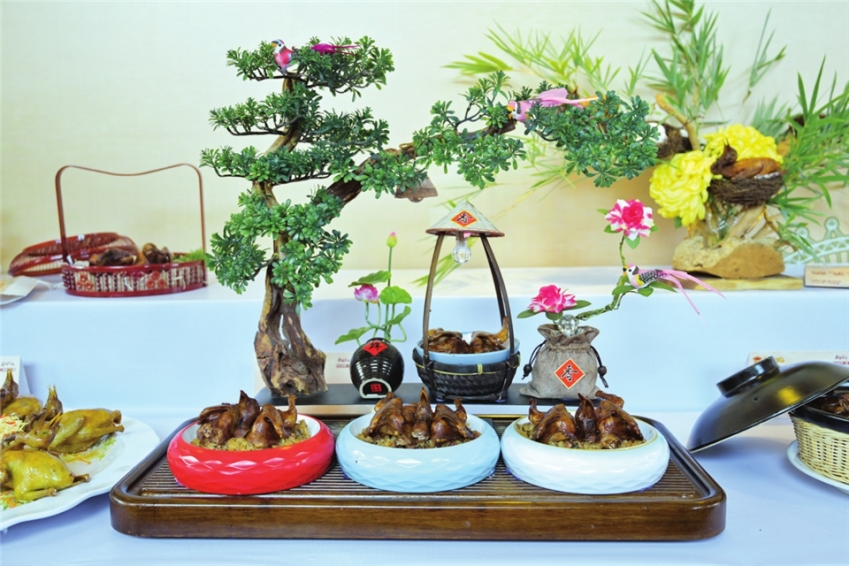 Display of the dishes.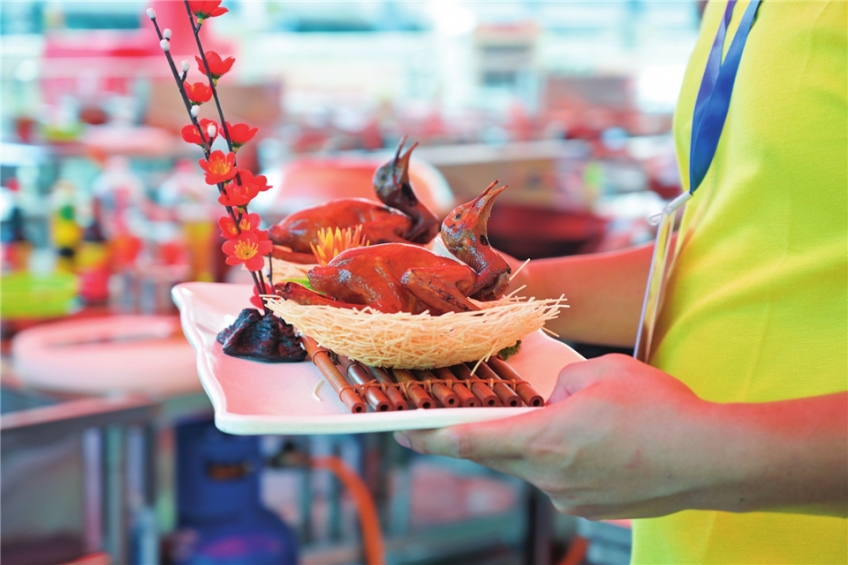 A staff member carries a dish to the exhibition area.