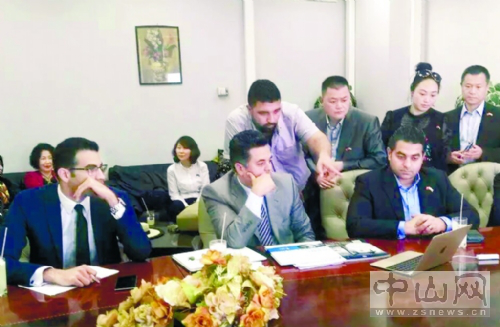 Zhongshan entrepreneur delegation came to Egypt Suez Economy & Trade Cooperation Zone for investment from April 17th to 23rd.
Many Chinese entrepreneurs delegation including those from Zhongshan have come to invest abroad in recent years. As the risk rises, how to prevent the risk of overseas investment has become the most concerned problem.

In the 2nd Directors Seminar of Chamber of Commerce in Zhongshan organized by Zhongshan Economic Promotion Association on June 9, the attendees exert high expectation on the overseas investment of the enterprises to solve the overproduction via industrial transfer. Zhongshan Economic Promotion Association, in response to the Belt and Road initiative, has established a going-out service center and built a service platform to collect relevant national policies and plans for the enterprises, and provide a one-stop butler service to those who want to invest in Middle Asia, Europe, Australia, Africa, etc.