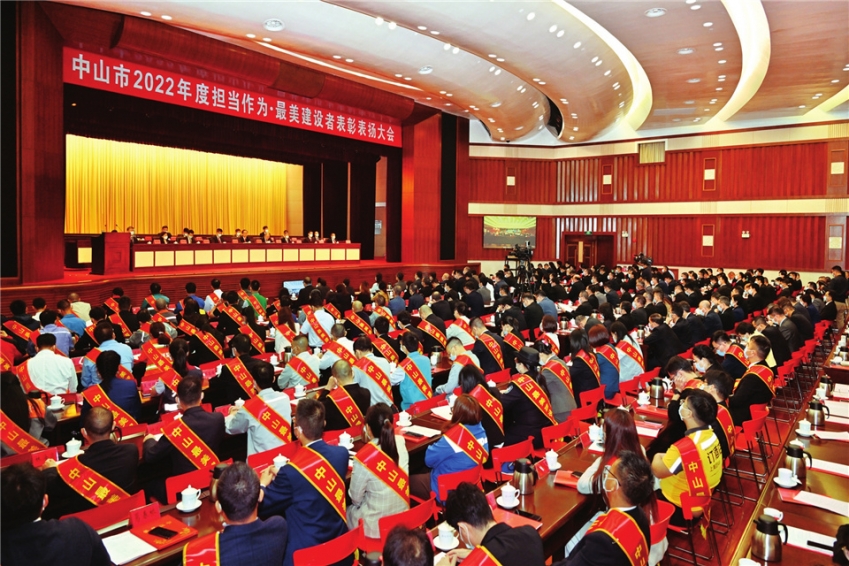 On March 26, Zhongshan held a grand conference to commend 40 outstanding organizations and 80 outstanding individuals for their contributions, as well as 100 "Most Beautiful Builders for 2022".
Outstanding organizations and individuals are those with great contributions in key areas of Zhongshan, including Party and government bodies at all levels, public institutions, state-owned enterprises, villages (communities) and their staff. "Most Beautiful Builders" are outstanding city builders in Zhongshan's non-institutional sectors, including production experts, craftsmen, community workers, deliverymen, sanitation workers, hairdressers, nurses and nursing workers, assistant police, etc.
Some of the winners delivered speeches at the conference. The attendees said they would follow the examples of the models, act with a strong sense of responsibility, make new achievements and show their new commitments during promoting the high-quality development and modernization of Zhongshan.