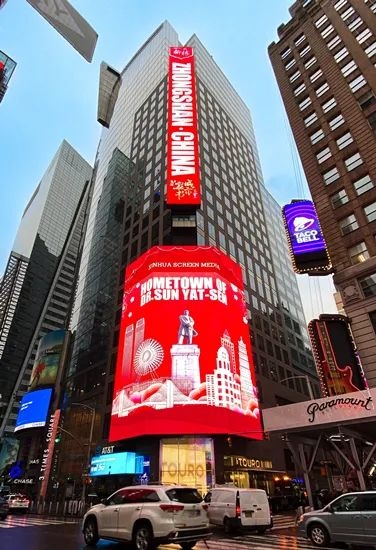 From January 21 to 22, Zhongshan's "Letter from Home for the Year of the Rabbit" blessing video appeared at New York City's Times Square to extend New Year blessings to overseas Chinese.
The video evokes the homesickness of overseas Chinese with Zhongshan's featured city symbols, conveys a strong traditional cultural atmosphere, and tells the stories of Zhongshan and China to the world.
In the video, drunken dragon dance, sesame ball frying and other traditional customs showed the strong flavor of the Chinese New Year. The pictures showing the Shenzhen-Zhongshan Bridge under construction and the prosperity of both sides of the Qijiang River presented the vigor of Zhongshan embarking on a new journey.
The video was also posted on such overseas social media platforms as Facebook and Twitter in English, French, Spanish, Thai, Indonesian and other languages, which attracted great attention from overseas netizens.