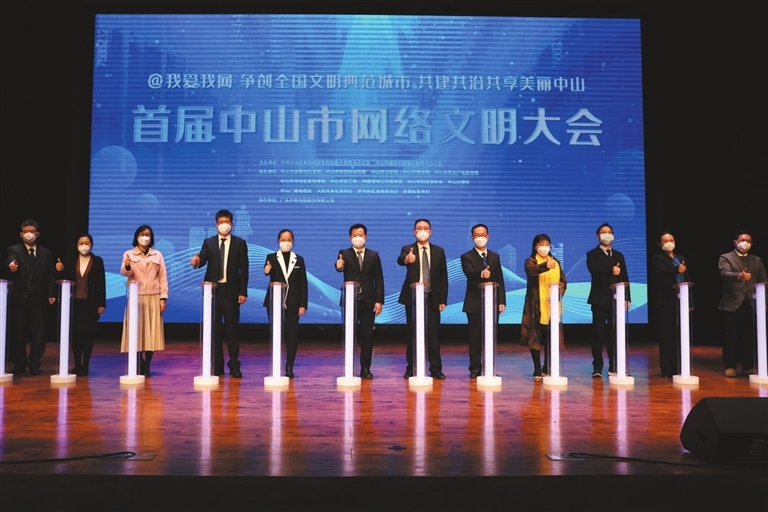 The First Zhongshan Internet Civilization Conference was held at Sun Yat-sen Memorial Library on January 11.
At the conference, eight influential Internet celebrities from Zhongshan, including Su Bingtian, were appointed as Zhongshan's ambassadors of Internet civilization. They were also organized to produce a public service promotional video.
The 9th "Boai 100" Top 10 Internet Public Service Projects and Top 10 "Stories of Good Netizens in Zhongshan" were commended, the letter of commitment on Internet integrity of enterprises was signed, and plaques were awarded to the municipal (pilot) practice bases for Internet civilization.