Qingming Festival, or Tomb-Sweeping Day, is a traditional Chinese festival for worshipping ancestors and sweeping tombs. In Kuchong Village, East District in Zhongshan, descendants of the Chen clan returned home from all parts of the world for a ceremony commemorating the sage Chen Tianjue.
A grand ancestor-worshipping ceremony was also held at the Wu Ancestral Hall, the other major ancestral hall in the village, on Qingming Festival. Some 500 to 600 clansmen of Chen and Wu, including those from Hong Kong, Macao SARs and abroad, returned to Kuchong on the day to worship their ancestors.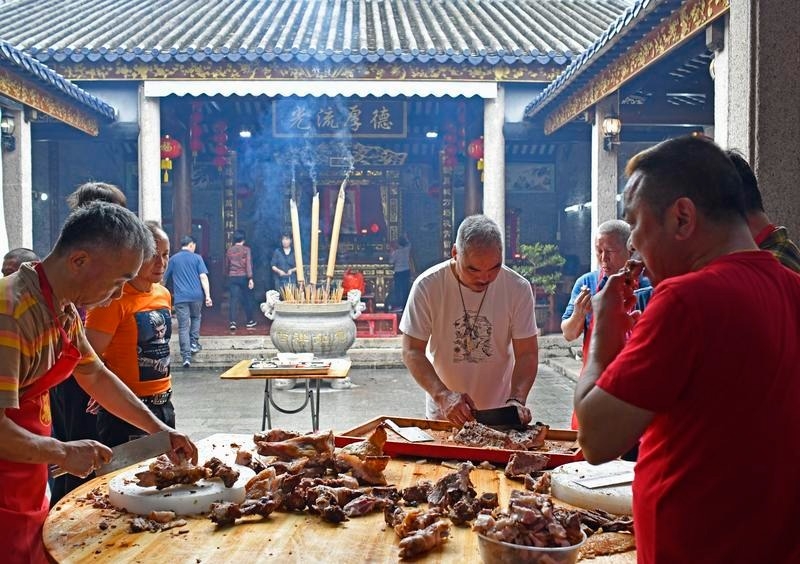 On Qingming Festival, the Chen clansmen shared roast pigs at the Chen Tianjue Memorial Hall.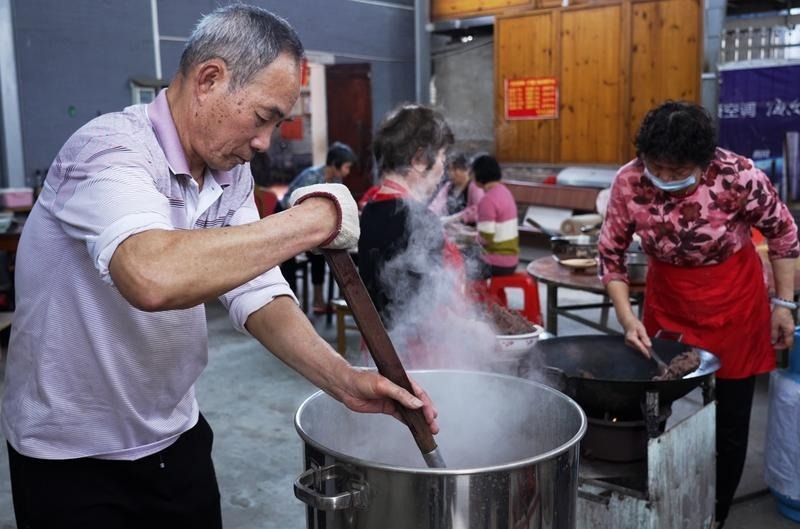 The Chen and Wu clansmen started to prepare glutinous rice cakes and Rucha, a special sweet soup of Kuchong, a day before Qingming Festival.
After the ancestor worshipping ceremonies, banquets were served at the Chen and Wu ancestral halls at noon and at night respectively. The photo shows a banquet in front of the Chen Tianjue Memorial Hall.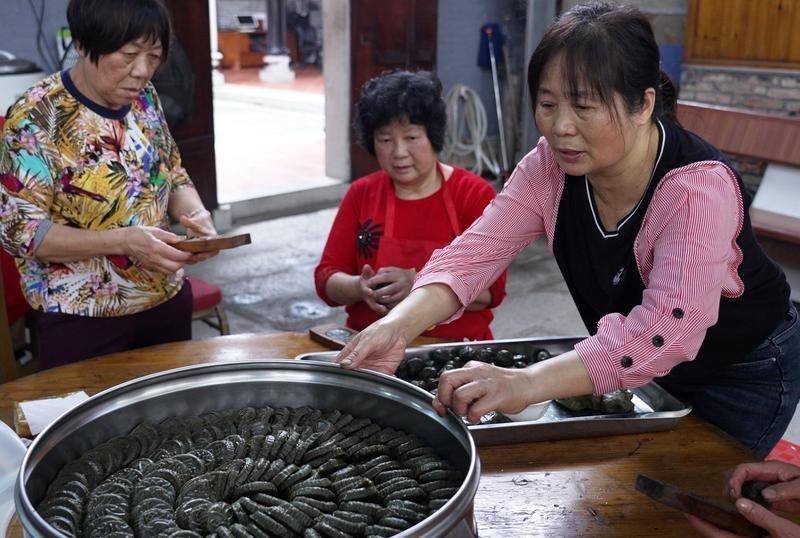 Dim sum that will be served on Qingming Festivals and the first and fifteenth days of the Chinese lunar calendar includes glutinous rice cakes, fried crispy dumplings, Luanxi cakes, Rucha and etc. (Photos/Sun Junjun)