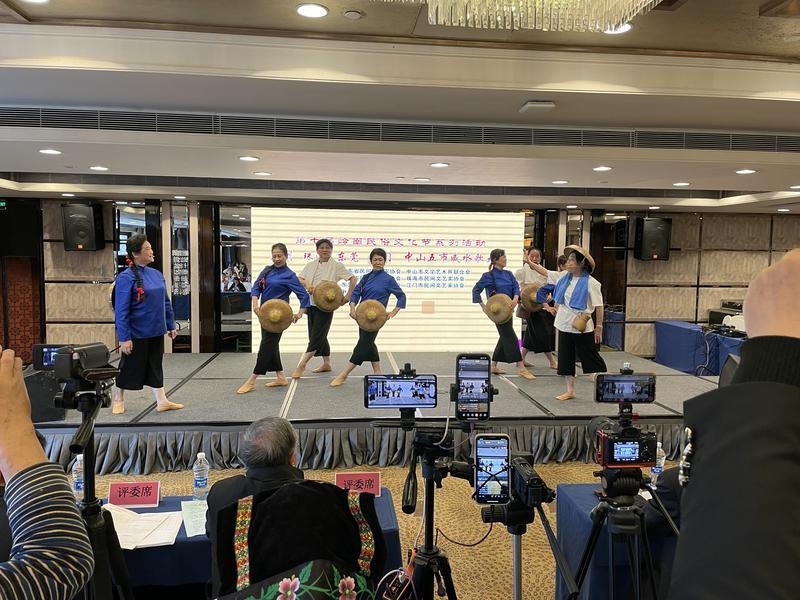 Salty Water Songs are part of the excellent traditional culture and Lingnan folk culture, as well as a common language of Dan people in the Pearl River Delta regions and the Guangdong-Hong Kong-Macao Greater Bay Area.
On February 14, a Salty Water Song competition was held as part of the 7th Lingnan Folk Culture Festival in Zhongshan, with the participation of more than 50 vocalists from Guangzhou, Zhuhai, Dongguan, Jiangmen and Zhongshan cities to display the unique charm of this intangible cultural heritage item.
Zhou Yanmin, a post-1980s new-generation Salty Water Song inheritor born in Zhongshan, whoc ever claimed the gold awards in the Zhongshan Folk Song Contest for 11 years in a row, won the silver prize at the competition with Singing on the Tidal Land, a folk song by Zhongshan creators.
"I want to pass on the musical genes in the people of the Lingnan water towns from generation to generation." In recent years, Zhou has not only participated in national folk song performances but also offered training at schools to promote Salty Water Songs.