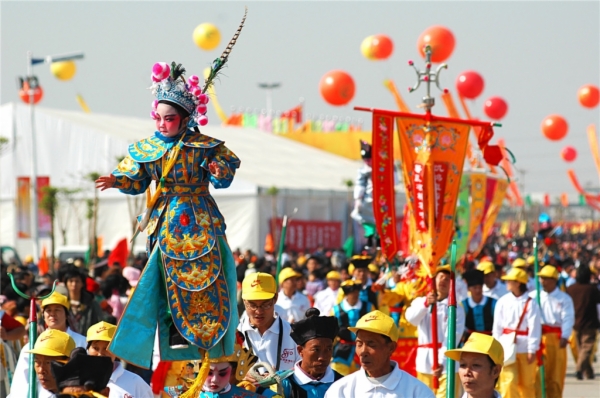 Huangpu Piaose. [Photo/Zhongshan Daily]


The Huangpu 2019 Piaose Cultural Festival will last from September 6 to October 20. As the highlight of this year's event, the Piaose (a traditional folk art) parade will be held on the morning of the Mid-Autumn Festival on September 13. The performance teams will present 24 versions of floating colors to the public, offering a rich traditional cultural feast.

Huangpu Piaose evolved from puppet shows in the late Ming and early Qing dynasties. In December 2005, the Chinese Folk Literature and Art Association awarded the title of "The Hometown of Piaose in China" to Huangpu Town.

Lion Dance Team, National Flag Team, National Dress and Stilt Team, Yangko (a popular rural folk dance) Team, Waist Drum Team, Kirin Dance Team, Dragon Dance Team, and the Theme Lantern Team of Socialist Core Values will also participate in this year's Piaose parade.

The parade will start from the town government, traveling about 1.5 km through Xinming Road North, People's Bridge, Shengping Street, Nanbian Street and Chaonan Road, and finally ended in Nankeng Market.

In addition to Piaose parade, Huangpu Town will also hold a series of activities such as people-benefit performances, traditional handmade lantern painting and decorating competition for parents and children, youth calligraphy competition, and cultural show to celebrate the 70th anniversary of the founding of the People's Republic of China.