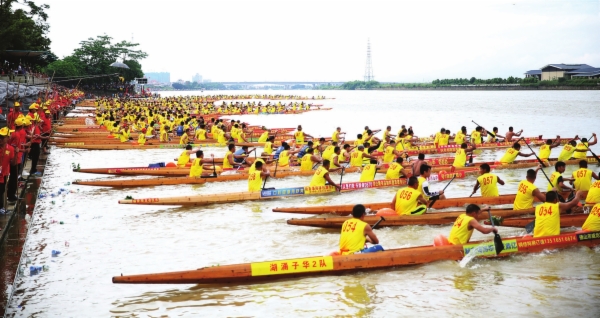 The "Homa Cup" Five-man Boat Race 2019 was organized on August 31 at the Nantou Water Sports Park.

This Race featured an open tournament and town tournament, with 188 boats competing at the Jiya Waterway to win the gold medal.

After the competitions, winners were awarded trophies and bonuses, as well as prizes with folk characteristics such as roast pigs, ancient umbrellas, event flags and rice wine.

It has been 150 years since Nantou Town organized the first five-man boat race. In 2010, Nantou's "Five-man Boat Race" was listed as a municipal intangible cultural heritage project, and in 2011, it was listed as a provincial intangible cultural heritage project.

Nantou Town on the same day also launched 30 key projects, the total investment of which stands at about 15 billion yuan. It is expected to boost output value by 30 billion yuan once these projects are operational.