The results of the "On the Way to the World Choir Games 2022 Virtual Choir Competition" have been announced recently. Zhongshan Choirs achieved a first prize diploma in category VP5 Mixed Choirs.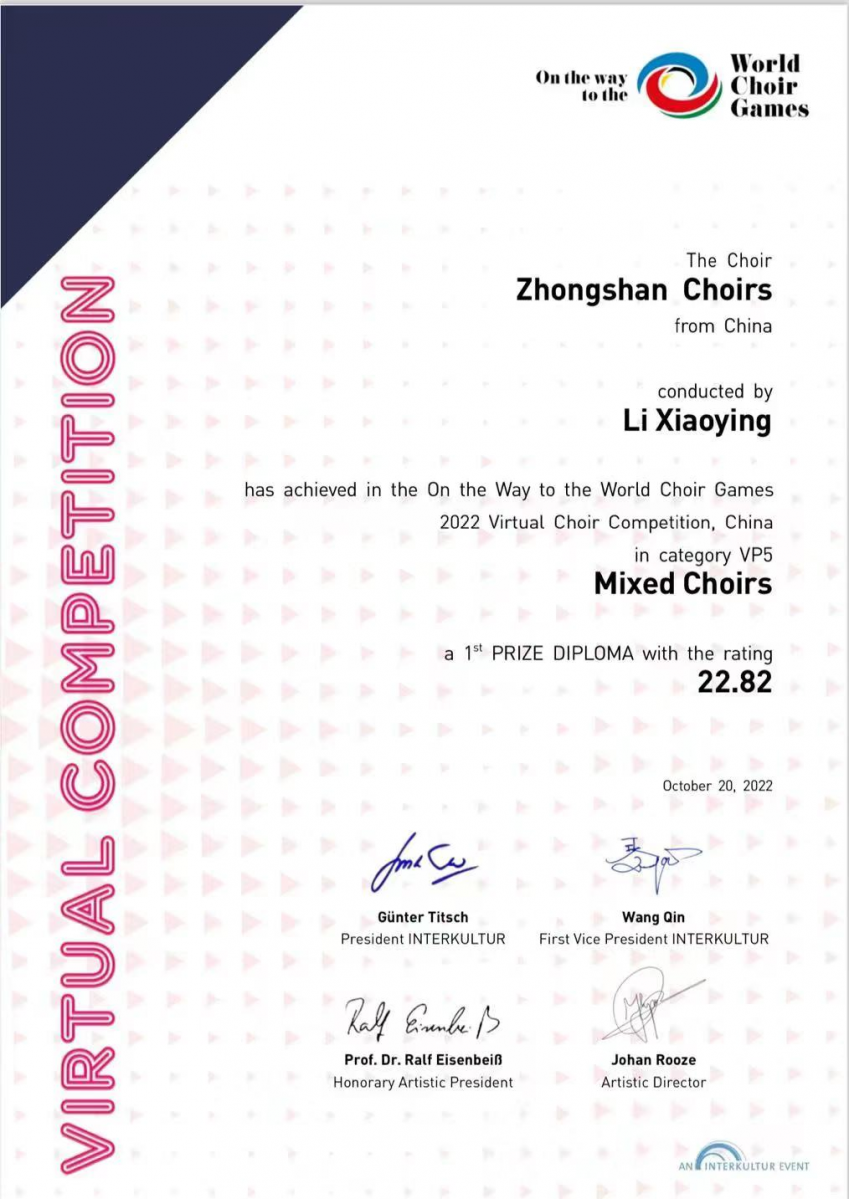 Zhongshan Choirs is composed of music teachers from primary and secondary schools, civil servants and choral art lovers in Zhongshan. Its entries for the virtual competition this time include The Passionate Shepherd, Going to West Gate, and etc.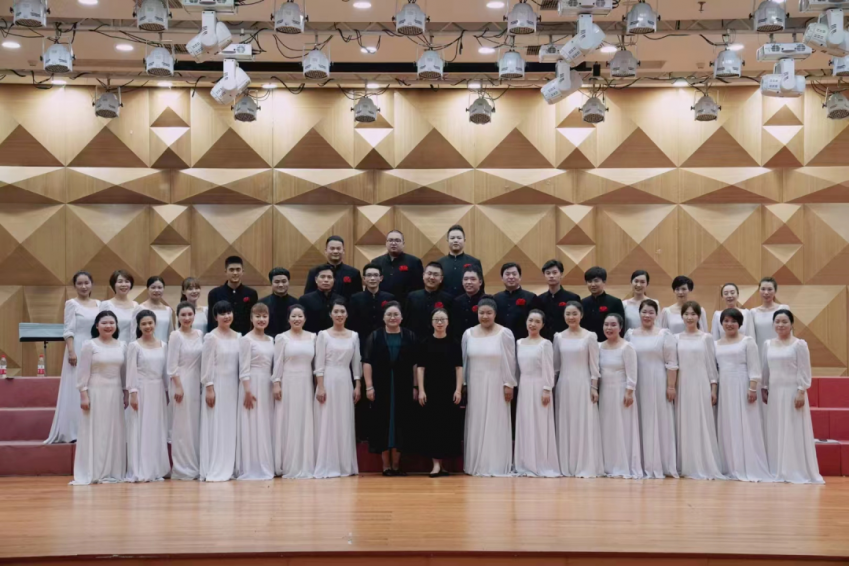 The World Choir Games are organized by the Germany-based Interkultur Foundation. Inspired by the Olympic ideals, the Games aim to unify people and convey the idea that music is the common language of the world by singing together.