In a workshop on Minzhu Gongye Avenue in Gangkou Town, Luo Zhiming, the third-generation inheritor of dragon boat making, felt relaxed as he finally delivered the dragon boat made for display in a restaurant in Shaxi Town on time.
"This boat is 5.2 meters long and 1.8 meters wide. Even though it is not the largest one I had ever made, it still took me a month for the making", said Luo Zhiming, adding that the reason why it took such a long time is that dragon boat making is time-consuming and laborious. Besides, he also had to take time to teach local students the traditional dragon boat making skills. "As the inheritor the traditional skills, I have the obligation and responsibility to popularize its production techniques so as to promote traditional culture", Luo added.
Luo noted that the dragon boat making skills have been successfully approved to become a city-level intangible cultural heritage program in Zhongshan. In the future, he will continue to promote the craft, so that these traditional skills can be passed down from generation to generation.
Students often visit and study in Luo Zhiming's workshop.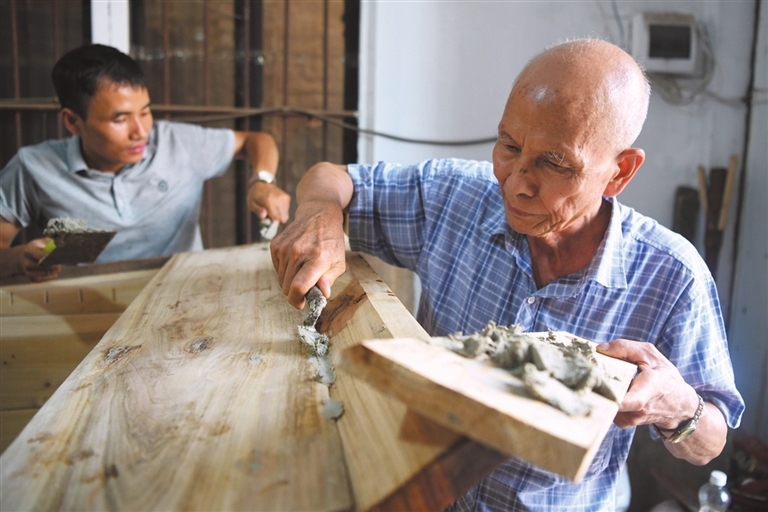 Luo Zhiming and his father plaster the boat together.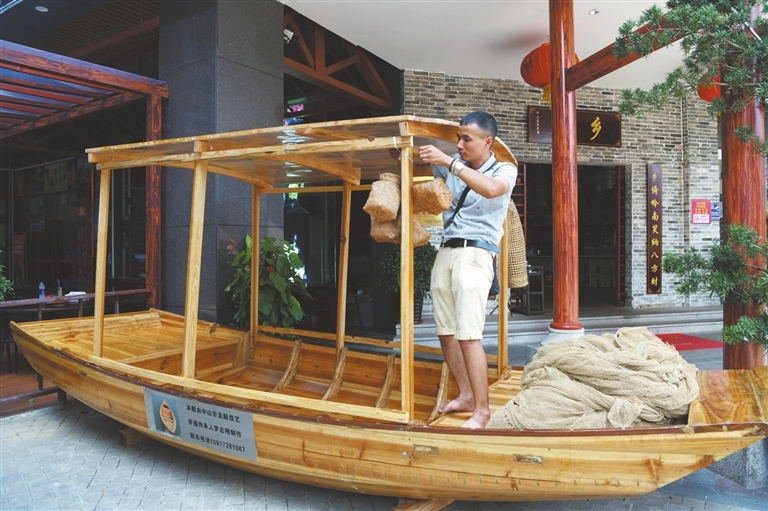 Luo helps hang fishing nets, fishing baskets and other decorations on the boat.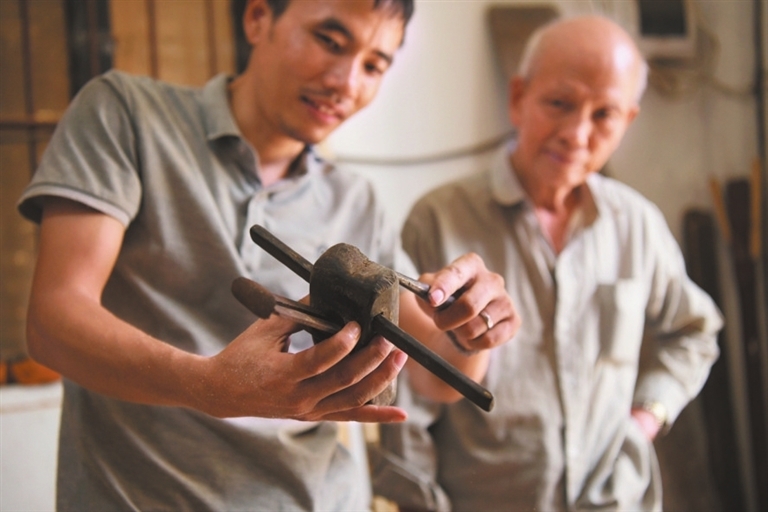 Luo has a wooden plane handed down from his ancestors, which is regarded as a family heirloom.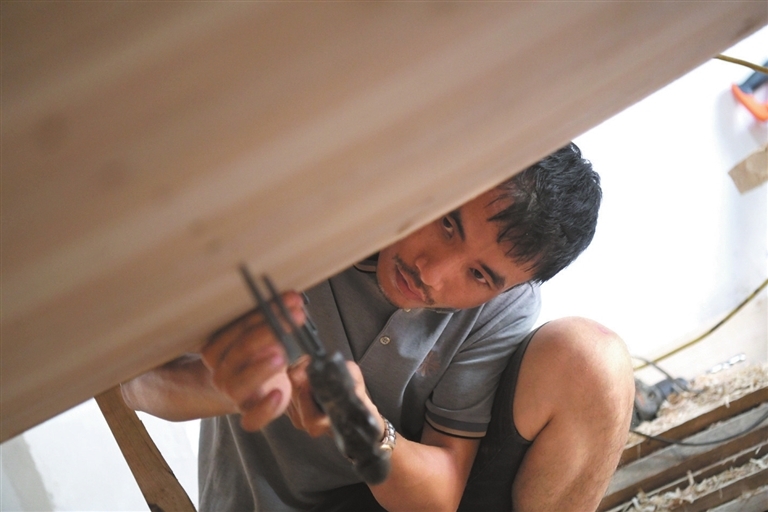 Making the keels for a dragon boat.
Luo Wenxi, Luo Zhiming's father, still participates in boat making at his age of 76.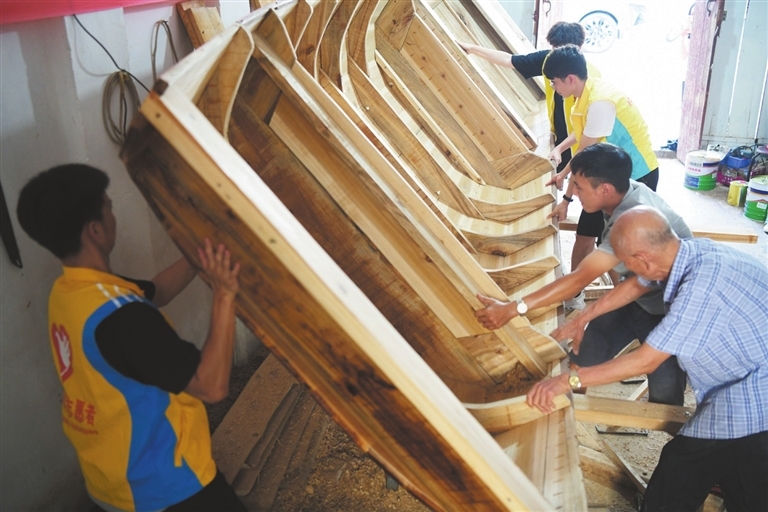 A group of college student volunteers to help turn over the boat.