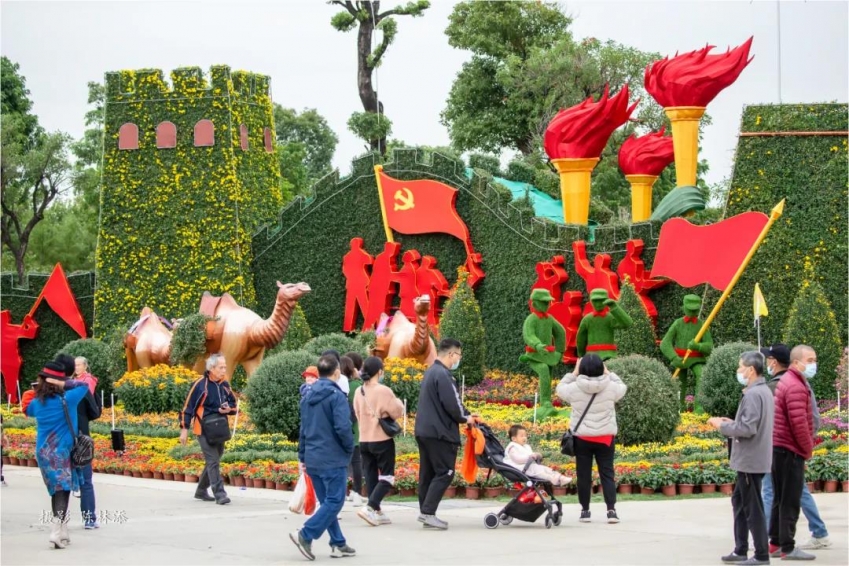 The 2021 Xiaolan Chrysanthemum Fair opened on November 23. This year marks the 100th anniversary of the founding of the Communist Party of China. Through chrysanthemum art exhibitions and art performances, this year's Xiaolan Chrysanthemum Fair honors the history of the CPC from its inception to its later development.
The main exhibition hall of the Fair covers about 23.3 hectares, with over 300,000 pots of flowers of nearly 1,000 chrysanthemum varieties on display.
The fair sets up 10 major areas, including the Chrysanthemum Art Scenic Area, Indoor Exhibition Hall Area, Chrysanthemum Culture Corridor, Famous Chrysanthemum Area, Flower Sea Area, People's Choice Exhibition Area, Light Show Area, Food Area, Literature and Art Exhibition Area, and Creative Commons Area.