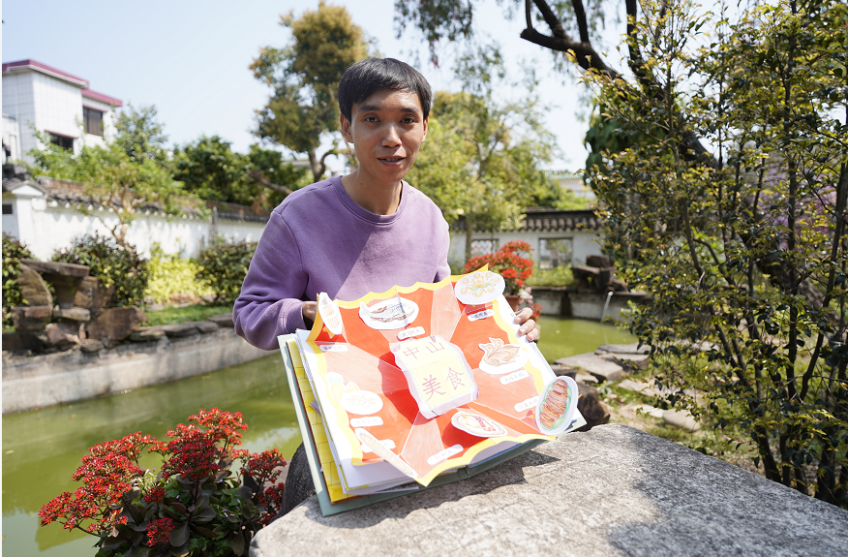 Can you imagine what it feels like to hold the Former Residence of Dr Sun Yat-sen and Zhongshan Zhan's Garden in your hands? Recently, Luo Zhubin, an origami artist in Zhongshan, has created a three-dimensional pop-up book of Zhongshan with his professional skills.
This album can be opened horizontally, turning flat classic Zhongshan symbols into 3D images. The album includes such 6 chapters: Zhongshan Scenic Spots, the Former Residence of Dr Sun Yat-sen, Zhongshan Elites, Zhongshan Cuisine, Zhongshan Zhan's Garden, and Towns and Districts.
Luo said that many cities in China have their own 3D albums, so he wanted to make one for Zhongshan as well. It took him more than a month to complete the album.
"I hope that it can be put into mass production in the future, so that more people can get to know Zhongshan through this pop-up book," Luo added.