Last year, China (Dachong) Rosewood Furniture Exhibition was held in Dachong Rosewood Furniture City. Since 2012, "Zhongshan Rosewood Exhibition" will be held annually in Zhongshan Expo Center on March 15th-19th.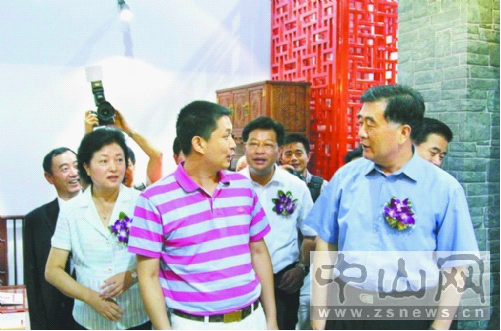 Wang Yang, Secretary-general of Guangdong Provincial Party Committee, paid a visit to the exhibition booth of Hongguxuan Rosewood Furniture Co. during the Southern Book Fair held last year,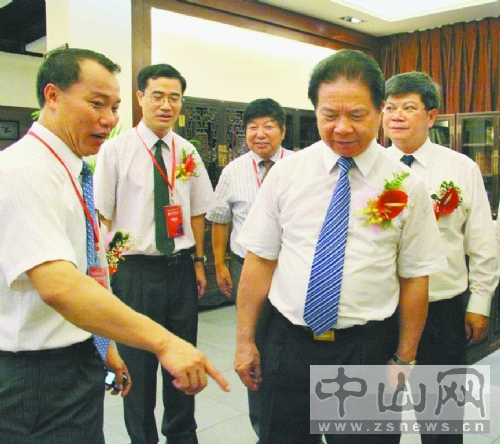 Tang Binquan, Vice Chairman of Guangdong Provincial Committee of CPPCC, Jia Qingwen, Director General of China Furniture Association, and Wang Ke, Director General of Guangdong Furniture Association, inspected rosewood furniture industry in Dachong.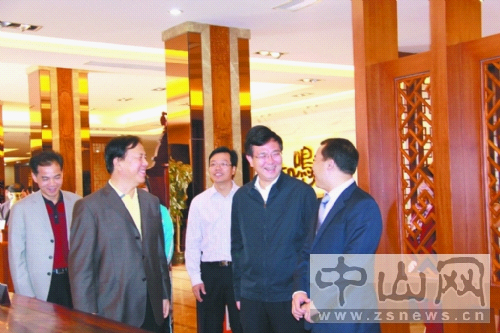 Accompanied by Party Secretary Xue Xiaofeng, Jiao Huancheng, Assistant Secretary General of State Council paid a visit to Zhongshan Taixing Furniture Co. Ltd.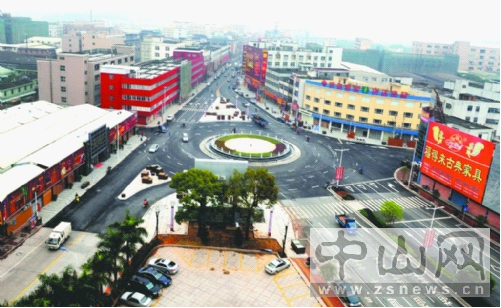 Dachong Town cultivated and selected talents in rosewood furniture calving via holding competition.
China (Zhongshan) Rosewood Furniture Cultural Exposition & 9th China Rosewood Classic Furniture Exposition, the annual feast in the industry, will be held in Zhongshan Expo Center with a brand new image tomorrow.
The focus will be on "Zhongshan rosewood". The exhibition cosponsored by three industrial professional towns Dachong, Sanxiang and Shaxi not merely begins the industrial integration of rosewood furniture in Zhongshan, but also blew the trumpet of "Zhongshan rosewood" entering the national market.
Exhibition highlights
New environment——shifting to Zhongshan Expo Center   
Co-sponsored by Zhongshan Municipal People's Government and the Furniture and Decoration Chamber of Commerce, National All-China Federation of Industry and Commerce, the exhibition will be held in Zhongshan Expo Center on March 15th-19th. This is the first time for "Dachong rosewood exhibition" which has been held for 4 sessions to go outside Dachong Town.  
New starting point——exhibition co-held by 3 towns
Under the guidance of the concept of "whole Zhongshan", Zhongshan Municipal Party Committee and People's Government decided that China (Zhonshan)Rosewood Furniture Culture Exhibition should be co-sponsored by Dachong Town, Sanxiang Town and Shaxi Town, so as to advance the transition from "administrative regional economy" to "economic regional economy". This will realize resources integration and mutual benefit, upgrade the overall image and strength of Zhongshan rosewood furniture industry, and advance the sustainable development of Zhongshan traditional furniture industrial cluster represented by Dachong Rosewood Furniture.  
New projects——Rosewood Furniture Design Competition launched
In the opening ceremony of the exhibition, Design and Industry Committee of China Furniture Association, Zhongshan Taixing Furniture Co., Ltd. And the Furniture and Industry Design College of Nanjing Forestry University will signed the agreement to launch the 2012 "Xuanhongfang Cup" Neo Chinese Style Rosewood Furniture Innovative Design Competition. Taking "Classic + Fashion" as the theme, the competition aims to upgrade the innovative design capacity of neo Chinese style rosewood furniture and improve the development of rosewood furniture. Students, teachers, professional designers and amateurs of furniture design could participate in the competition both as an individual or in a team.