In the cheers and applauses of nearly 70,000 audiences, Zhongshan athlete Su Bingtian won the gold medal of men's 4×100 meters relay with his teammates on the evening of November 26th. This is the first gold medal of Zhongshan athletes in the Guangzhou Asian Games.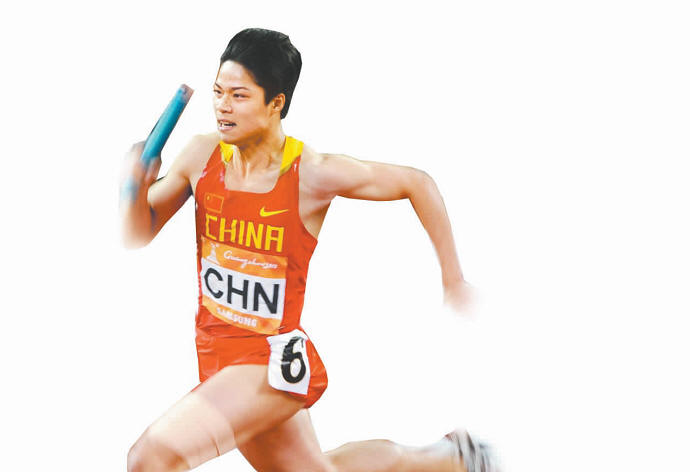 Su Bingtian (second from left) and his teammates.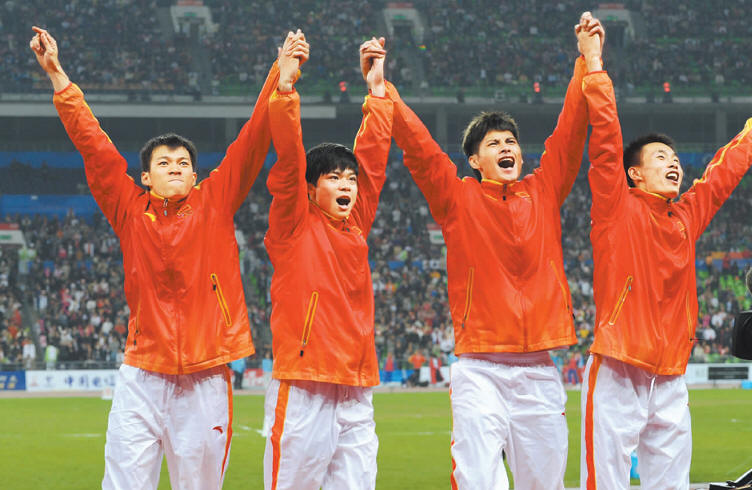 Su Bingtian is in men's 4×100 meters relay.