Ma Yingbiao: founder of Sincere Company, one of the four famous department stores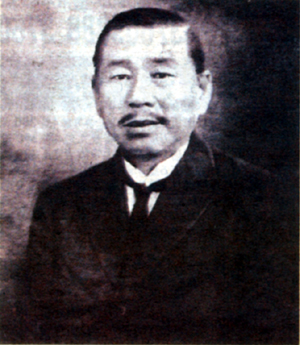 Ma Yingbiao (1860-1944), also named Wei, was born in Shachong Village. In 1881, he went to Australia to make a living and became a rich businessman three years later. In 1900, he collected 25,000 yuan to set up Sincere Company in Hong Kong, where he worked as both director and supervisor and he was the first boss to use price tags and hire saleswomen. In 1912, the board collected 400,000 HK dollars to develop Guangzhou market. They built a five-floor building selling general merchandise on the Guangzhou bank. In 1914, they collected another 600,000 HK dollars to establish Sincere Company in Shanghai, a five-floor building on Nanjing Road.
In 1929, he took office as committee member of political tutelage and director of finance section at the same time. During that period, he opened a health center for women and children under his father's name Zai Ming, and donated money to establish Shachong Women's School, Shachong Kindergarten, Guangdong Female Seminary and Peiying Middle School in Guangzhou, Xiangguang and Nanyang Business School in Shanghai, where he was appointed as the director or president. He also donated huge money to support the development of Lingnan University, which enabled him to be the first Chinese director of this university.
Ma Yingbiao, as one of the forerunners of the department stores in China, contributed a lot for the modernization of this industry. It is undeniable that he was among many "firsts" in the history of business in China. It was Sincere Company that initiated the revolution of consumption pattern as well as the commercial pattern to a large extent. He encouraged the ladies to walk out from the boudoir into the society to work, which made the new female generation in China. In a nutshell, his commercial ideas affected several generations of Chinese people, including their sense of value and philosophy.